Tourism recovery: One Million Baht Club privilege plan launched for first time in Thailand
Tourism recovery: One Million Baht Club privilege plan launched for first time in Thailand
Hyatt Regency Bangkok Sukhumvit has announced its cooperation with five leading business and strategic partners for Tourism 2021 recovery plan with the launching of the 'One Million Baht Club', the first privilege package from Hyatt Regency Bangkok Sukhumvit in Thailand.
Vitavas Vibhagool, chief executive officer of property development in Grande Asset Hotels and Property said: "Today's initiative heralds the cooperation of leading companies and organizations aiming to boost and revitalize the Thai tourism and hospitality industry for its recovery in 2021. After a period of closing down in early 2020, Thailand has performed very well to control and eliminate the Covid-19 epidemic. Hotels under Grande Asset Hotels and Property, including Hyatt Regency Bangkok Sukhumvit, have been upgraded and all adhere to the strictest and highest standards of hygiene safety for domestic travelers and are prepared to welcome back international tourists."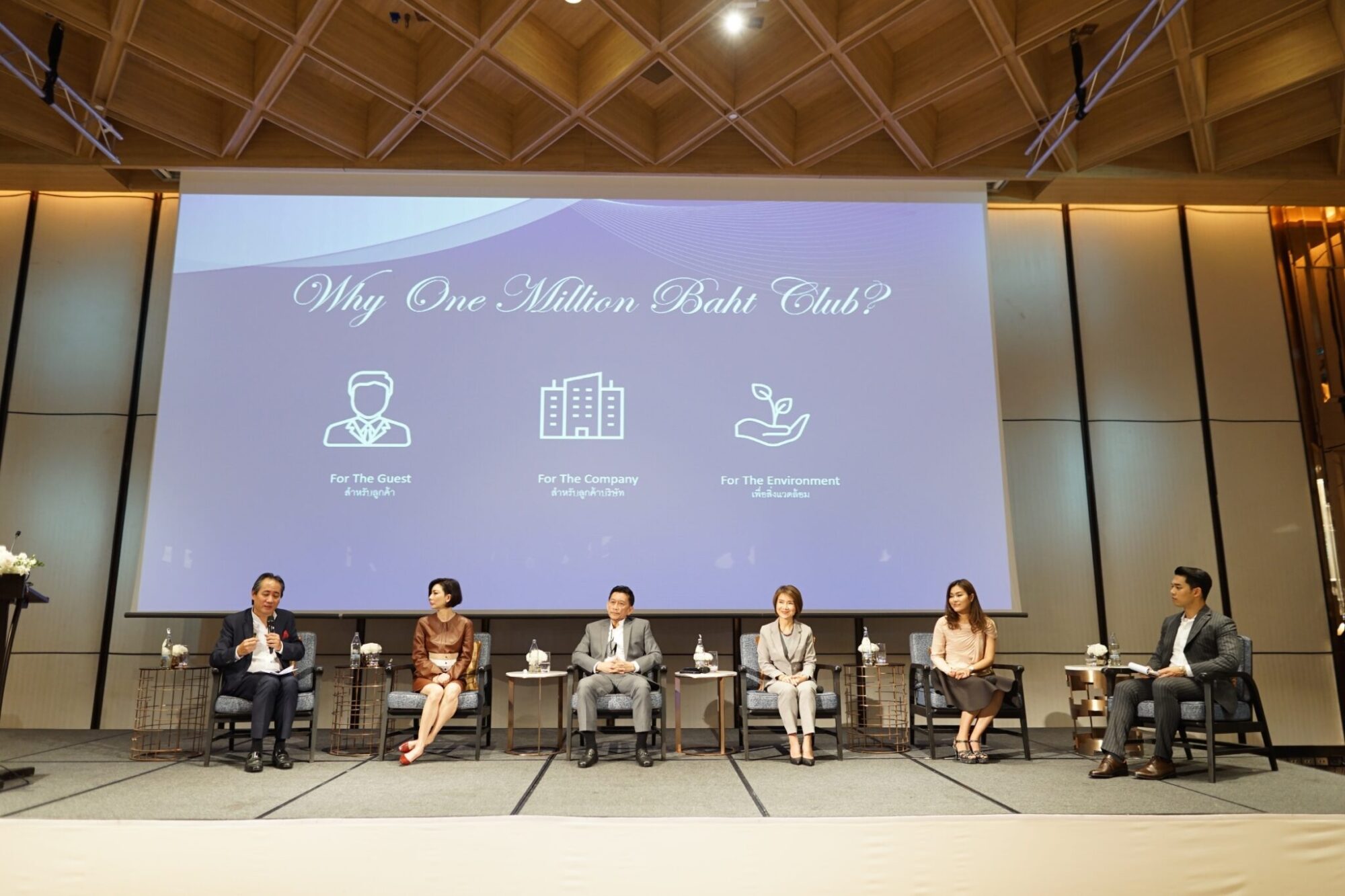 Tanes Petsuwan, deputy governor for marketing communications of Tourism Authority of Thailand (TAT) has outlined a range of measures being taken by TAT to stimulate and promote domestic tourism to help the industry recover. "TAT focuses on promoting domestic tourism for Thai and expats residing in Thailand and also foreign tourists by developing the confidence of tourists through the implementation of the Hygiene Safety Standards Project and the Amazing Thailand Safety & Health Administration (SHA) to raise the level of public health standards for Thai tourism products and services. Also, we established the marketing communication direction under the concept of Amazing Thailand Trusted Destination to reflect the preparation of all sectors in the tourism industry such as airports, airlines, public transport systems, hotels, restaurants, etc."
Sammy Carolus, general manager of Hyatt Regency Bangkok Sukhumvit Hotel, said: "To attract locals, expats and upcoming visitors, we have joined with our leading business partners to launch One Million Baht Club the first privilege package from Hyatt Regency Bangkok Sukhumvit in Thailand. It is the signature unlimited stay privilege package from Hyatt Regency Bangkok Sukhumvit. This is a wonderful value-for-money opportunity for our frequent guests who are seeking a semi-permanent stay in the city centre of Bangkok with a one-time fee, which includes various benefits from our leading business partners."
The post Tourism recovery: One Million Baht Club privilege plan launched for first time in Thailand appeared first on Travel Daily.